About Us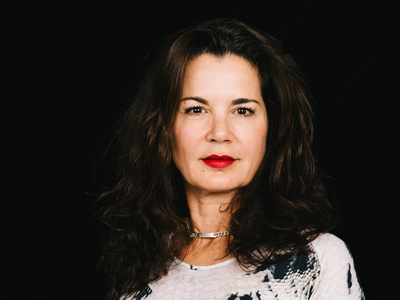 Sandra Schuppach has a degree for for film studies from universities in Bordeaux and Mainz and finished her masters degree by writing her thesis on Tom Twyker's films. Initially, she worked as a producer for commercials until she moved to Berlin and began to work in film. She held different jobs for various production companies in TV and motion picture. After she moved to Vienna, she worked as a producer in story development until she founded her own agency in 2012.
The agency Sandra Schuppach specializes in representing all head of departments, thus all jobs practiced behind the camera. The agency represents creatives from the film industry in Germany and Austria. Her attention lies on the German speaking market, with a focus on motion picture and premium shows.
Photo: Lukas Rotter
Anna Jung worked in the publishing industry in various contexts for over 20 years. She is a co-founder and partner in one of the first digital reading formats, zehnseiten.de.
In addition, as an editor, show guest booker and artist supporter, she worked for various talk show projects in film production.
Music was her first love, she used to be a singer in a band and a DJane.
Photo: Isabella Simon
Olga Cebula is currently studying Theatre, Film and Media Studies at the University of Vienna. Before moving to Vienna, she was already active in various film, theatre and photo productions in Warsaw. Following her passion for these forms of art, she continues to develop and improve in these disciplines.
Photo: Cristina Ferri