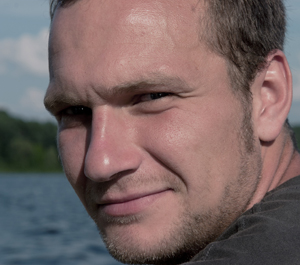 Jurek Kuttner was born Berlin in 1983. In 2001, he graduated and at age 21, he began to pursue a degree in industrial design at Fachhochschule Potsdam. A love for rooms and spaces and the point of intersection between the people who enter them fueled him to apply for a post-graduate program for production design with a duration of two years at Filmakademie Baden-Württemberg in 2008. He graduated in March of 2011 and has since worked as freelance set designer.

After assisting Harald Turzer for two years, he worked as the set designer on his first feature-length film, HAUS OHNE DACH, directed by Soleen Yussef. Subsequently, he worked on motion pictures with Jens Wischnewski and Stephan Lacant, and on several TV productions of TATORT.

Through the collaboration with Harald Turzer, he worked on the visually stunning and award-winning history drama DER HAUPTMANN by Robert Schwentke in 2017 in the position of the art director.

Jurek lives and works in Berlin, and wherever life takes him.